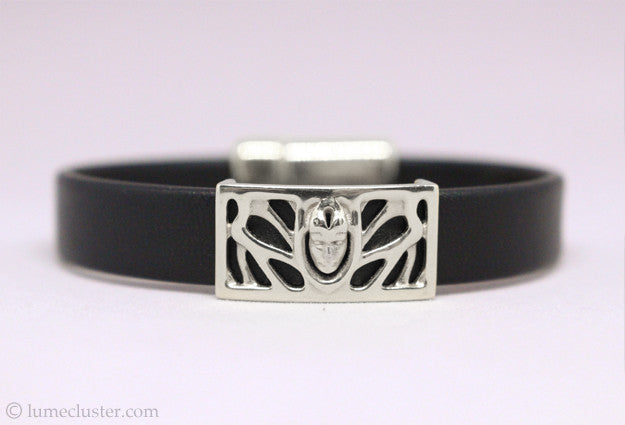 Dreamer Mask: Sweet Dreams Bracelet (custom fitted)
Dimensions + How to measure your wrist for custom fitting
Leather is 10mm x 1.5mm
Leather length is customized to fit your wrist. In order to pick the length that best fits your wrist, please check your measurements by doing the following: 
Use a tape measure and wrap it around the wrist you'd wear the bracelet on. Take note of the number at the point where the tape meets the 0. Pick the size that best matches your tape measurement from the "Metal + leather length" selections above. You can choose an exact, tighter or looser fit.
Materials
Polished silver or brass, flat black leather, silver/gold-plated brass magnetic clasp
About
Protect your dreams, but don't forget to let them roam free so they can grow. The bracelet is meant to look like a shield protecting the dreamer, who is immersed in a dream.


Or follow my work on: