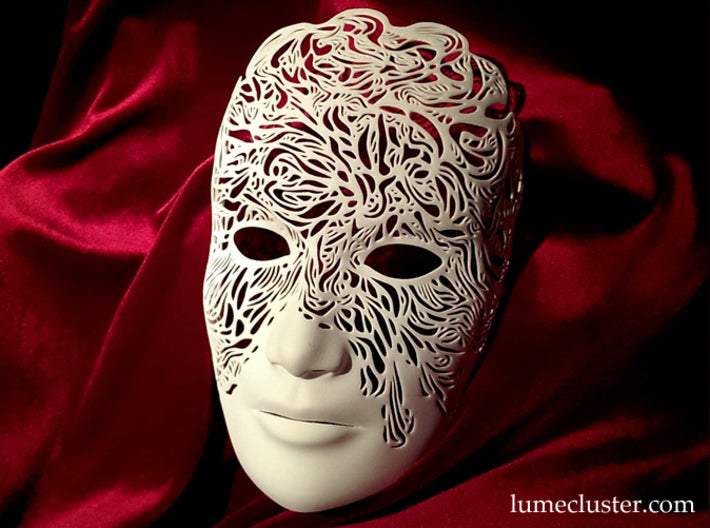 Dreamer Mask: Illumination
Please note that designs have various production times. If your order consists of in stock, made-to-order, and pre-order items, your entire order will ship when all items are ready and available.
Dimensions
15 x 8.64 x 23.01 cm
Overview
Made-to-order
Primarily an intricate piece of displayable art
The large mask will fit some face sizes / shapes (please check dimensions above)
Comes with a black mask stand

Made in New York
About
We all deserve to fight for our dreams, but not all of us have the equal freedoms, resources or privileges to do so. With each purchase from the Sculptural Armor Collection, you are contributing to the ongoing fight for liberation for all by uplifting our most marginalized communities, through our support of the Transgender Law Center.
This is the first piece in my series of Dreamer/Nightmare masks. Design is derived from my fluidly chaotic black and white ink illustrations. The mask portrays the unpredictability of the creative and entrepreneurial Dreamer's wonderlands. Its flowing asymmetry stands for the Dreamer's questions, curiosities, and uncertainties just as much as their potential for discovering clarity and hope.

Overall, the mask aims to raise a discussion on how we choose to wear our dreams (or nightmares) at rest, work, play, and life. The design is originally derived from my fluidly chaotic black and white ink illustrations.
Or follow my work on: